A departure from the normal blog format. I let my phone record this morning's start of term assembly. I have quickly tidied up the prose and later today will probably regret not spending more time on the grammar. I think the flavour of assembly comes across and, as with all my blogs, I hope the following offers a small insight into life at BGS.
Welcome back to summer term, the final term of the year, at BGS.
I hope you enjoyed the Easter break and managed to relax and recharge your batteries, although I accept that many of you will have been revising for the forthcoming exams. I remember doing much the same when I was at school.
Year 11 and Year 13 (upper sixth) have the challenge of GCSEs and A Levels this term. Year 12 have internal exams this week. I use the word challenge deliberately. I'm sure teachers and families have encouraged you to welcome challenges and approach them in the right way, to prepare thoroughly and manage any worries you may have. If we don't test ourselves, if we don't gently push our limits, we risk failing to live life to the full. Challenges, and not just exams, are very much part of a rich, balanced and healthy life. They are an opportunity to prove to yourself your worth, and show others who you are.
I know I speak on behalf of everyone at BGS when I wish all students success in exams later this term. We respect the hard work you have already put in, and that work, of course, began early. Nothing is wasted in youth – junior school to senior school – good work habits and resilience build from a young age and develop year on year to make a difference on the path to success and personal fulfilment. Just keep going. Keep ticking over, keep topping up on the work, the revision, you have already done.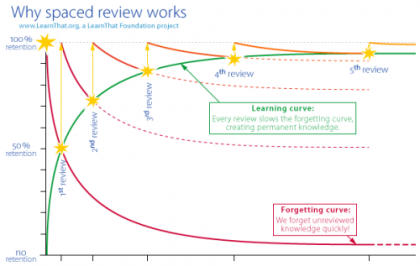 Nothing is wasted in youth.
Hard work, optimism, love of learning – modelled over many years – it pays off. It is not that we necessarily carry discreet packets of knowledge or individual skills forward year on year, although inevitably some of this happens too. It's more about the formation of the whole-self, an identity as a capable, adaptable well rounded person. If you've developed a 'can do' attitude, a 'can do' identity, if that's you, genuinely you, then you are more likely to succeed. Success, however you define it for yourself, becomes part of your identity, part of your story, because you work positively towards that end. Educationalists call this narrativised identity. That's why I said earlier that exams are an opportunity to show others who you are, not simply what you know or what you can do.
Good luck.
Thomas Jefferson, American Founding Father, principal author of the Declaration of Independence and later the third President of the United States, once said, "I'm a great believer in luck, and I find the harder I work, the more I have of it".
Sincerely, good luck to all of you preparing for and taking exams this term. There will be pressure. Most of you will feel stressed to varying degrees at some point. To feel a little strung out in the face of a significant challenge is normal, natural and can be helpful, even though it always feels uncomfortable. Stress – you can thrive under it. You are capable; you are more resilient than you think. Moreover, we, your teachers, are here to help and we have faith in you.
So, there will have been rest, relaxation and some revision over Easter. There has also been a wide variety of undertakings going on and I'm deeply grateful to all colleagues who have led and supported a multitude of trips and activities these past couple of weeks.
The Art trip to Amsterdam yielded pictures on Twitter of picnics in parks, piano playing in the Hard Rock Café, a visit to the Body Worlds exhibition and much interaction with classic and contemporary art in world famous galleries; the whole experience looked fabulous.
Modern Language trips to both France and Germany were equally brilliant. From France I've heard tale and seen pictures of talent shows, a very muddy assault course, bread baking, some decidedly French looking fake moustache wearing and much, much more.
It seems the weather in Cologne was better than that back here in the UK. I know students on the Germany trip visited a school, conducted questionnaires on unsuspecting Germans, visited a sports museum and enjoyed some excellent café culture. Another superb BGS trip.
Closer to home a Duke of Edinburgh (DofE) Gold practice expedition took place amid the beautiful scenery of Kentmere in the south eastern Lake District. I think you got lucky (ish) with the weather. Kentmere is a picturesque and relatively quiet part of the Lakes. My mountain bike and little stubby legs know the Kentmere climbs and downhills well. I'm sure you will have enjoyed the challenge of the practice expedition and are now ready for the qualifying phase. I recommend the Gold DofE Award to all of you who have successfully completed the Bronze level qualification.
Moving onto debating and news that our senior debaters travelled to Durham at the start of the Easter holiday. We broke through with a 'clear first' to the novice finals and finished in joint third place overall – a fantastic set of outcomes, part of a successful trip for our squad. Well done, all.
The Combined Cadet Force (CCF) were in school last week practising and being assessed on weapons handling and navigation, amongst other things. I know this was all good preparation for summer camp and I very much hope to be able to join you on camp this year as I have before.
Well done to Henry Reed-Purvis who was selected to tour with the ISRFC (Independent Schools Rugby Football Club) Lambs to Italy. Well done, Henry – deserved recognition and a great experience.
Rebecca Flaherty came third in the Year 7 category at the English Schools Cross Country Championships at Loughborough. This represents another splendid achievement as we watch Rebecca's running career progress to new heights. It makes my plodding runs over the hills of Skipton seem more than a little pedestrian. Well done also to Oliver Peace and Redford Holdsworth who were awarded county vests just before the break. The BGS distance running tradition continues.
John Scholey won three of the six classes he entered at the Rothwell Competitive Music Festival. I understand that John was in the sing-off for the Rose Bowl Prize and won with his performance of La Lune Banche composed by BGS alumnus Frederick Delius, which makes his achievement that little bit more special from a BGS perspective. Well done.
Alistair Brownlee was, as I'm sure many of you will have seen, the flag bearer for 393 strong England team at the Commonwealth Games, which Alistair described, quite rightly, as a "massive honour".
Back in Bradford, the regeneration of the Odeon Theatre got another boost, this time £4m of Government backing. This high profile and important project is being led by former students of BGS, a chap called Lee Craven being principle amongst them, and we are all behind their vision for the Odeon and Bradford.
Finally, on the first Saturday of the Easter holiday we played host to the Old Bradfordians 1940/50s reunion. This is a popular event that bears witness to strong and lasting bonds of friendship that begin at BGS. I mention the reunion as an example of the opportunities for all to stay connected with this place, socially and for benefit professionally in the world of work. I recommend the Old Bradfordians Association and the BGS alumni network to you once again.
As ever, there continues to be plenty of great activities going on here in school and in our wider Old Bradfordian community. However, before I sign off there was one other event over Easter that I'd like to mention.
The bell at the Civil Rights Museum in Memphis began ringing at 6:01pm local time on 05 April last week. It did so exactly 50 years to the day that Dr Martin Luther King was assassinated. Dr King was 39 years old when he was killed. The bell tolled 39 times.
Dr Martin Luther King, most people know him as a civil rights advocate, but he also dedicated himself to a struggle for economic justice and the empowerment of poor and working-class people of all colours in the United States.
Dr King described himself as a "profound advocate of the social gospel" who questioned the morality of a capitalist system that he believed put profits and property rights ahead of basic human rights. Beyond his well-known and often quoted dream of civil and voting rights for all, there was a demand that every person should have adequate food, education, housing, a decent job and income.
It is appropriate that the 50 anniversary of his death is acknowledged in our assembly today. It serves as a reminder to us all to keep a sense of perspective and proportion as exams loom and work pressures potentially grow. Exams matter; how we respond to a challenge helps to define our identity. Nevertheless, there is more to a life lived well and decently than any set of qualifications, however impressive their hue.
"Good work habits and resilience build from a young age and develop year on year to make a difference on the path to success and personal fulfilment. If you've developed a 'can do' attitude, a 'can do' identity, if that's you, genuinely you, then you are more likely to succeed.

Success, however you define it for yourself, becomes part of your identity, part of your story. Exams are an opportunity to show others who you are, not simply what you know or what you can do."