Old Bradfordian
Upcoming Events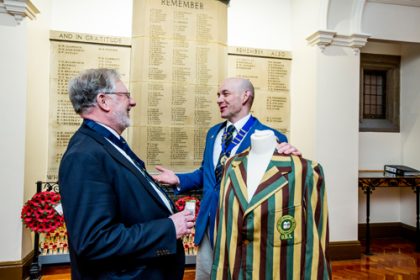 Tuesday 25 June
OB Club (London) Regular Dinner
The OB Club (London) Ltd hold regular dinners at the Union Jack Club, Sandell Street, SE1 at 7.30pm.
Further dinners will be held on 24 September and 29 October 2019.
For more information and to express interest in any of these events, contact the Hon. Secretary Hannah Rawson.
Saturday 21 September
OBA Annual Dinner 2019
The Old Bradfordians Association is delighted to invite you to the next Annual Old Bradfordians' Dinner, which is taking place back in School on Saturday 21 September 2019.
The occasion will be a wonderful opportunity to celebrate the friendships formed here and to catch up with past and present teachers. 2019 is an auspicious year for BGS, so there is much for us to come together and celebrate: the 70th anniversary of the school's current site, and of course, 20 years of BGS being fully co-educational.
Our speaker, Old Bradfordian Detective Chief Superintendent Helen Millichap, is thrilled to be returning to BGS for such a significant anniversary, and will share fascinating insights about what it takes to succeed in the traditionally male world of policing. We are keen for our community to be represented in its fullest, whether you are from the Class of 1949 or 2009! Partners and other guests are, of course, most welcome.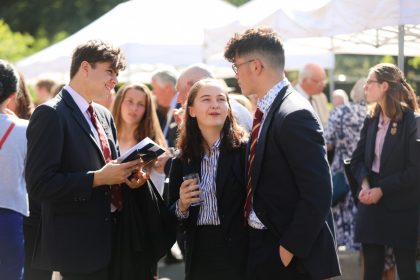 Wednesday 17 July
Bacchus Cup Golf Competition
The Annual Golf Competition for the BACCHUS Cup will take place at Shipley Golf Club on Wednesday 17 July 2019 in the afternoon.
Participation is restricted to Members of the Association but guests may be invited. It is not essential to fix up playing partners, competitors may go out in twos or threes. The competition will be an 18 hole Stableford played from the yellow markers. There will be prizes for the winners, including a guest's prize.
There will also be a 2 course dinner with coffee, following which the Prize Presentation will take place. Shipley Golf Club requires that all golfers should be in possession of a current Handicap Certificate. Smart casual wear can be worn in the Dining Room. N.B. The competition entry fee in 2018 was £23 plus £16 for dinner. TOTAL = £39
Any further details can be obtained from Roy Aspinall – royasp26@aol.com
OB Club (London) Ltd Events
The OB Club (London) Ltd run regular events for Old Bradfordians living in or visiting London. All the events are listed here.
More events to be announced throughout the year!
We hope to see you at one of our upcoming events.
If you would like to receive invitations to these events and relevant Old Bradfordian news, please let us know by updating your details here. You can view our privacy notice here.
For all Old Bradfordian enquiries please call the Old Bradfordians office on 01274 553710 or email oldbradfordians@bradfordgrammar.com.
Click here to see our full list of Notable Old Bradfordians who have become very successful in their chosen career paths.