"Having a bursary at BGS made me value education that much more and really gave me motivation to maximise my potential."
Meet Matt Celaire
FORMER PUPIL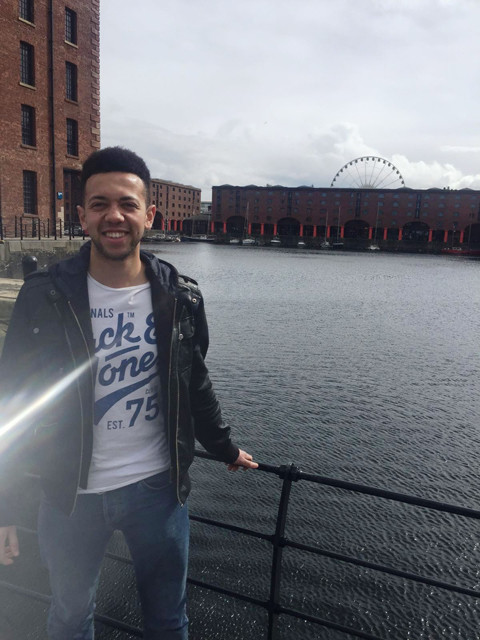 What support did you receive to enable you to attend Bradford Grammar School?
"I received a bursary while at BGS. One half of my bursary came from the HSBC scholar scheme.
I did not realise just how many people were supported in this way until in Year 7 where I was given the opportunity to go down to London and see HSBC's headquarters in Canary Wharf, where I met some of the other scholars from schools around the country.
The other half of my bursary came from the Norfolk scholar scheme. The benefactor was former student Mr Richer, who had named the scheme after one of his friends who had sadly passed away. He supported several students from BGS and we were able to meet with him on several occasions on Benefactors' Day.
It goes without saying that the bursary scheme has had a profound effect on me. I count myself as very fortunate that there are benefactors and businesses out there that are willing to support people like myself who would otherwise be unable to afford the school fees. Having a bursary at BGS made me value education that much more and really gave me motivation to maximise my potential as best as possible.
I am one of three brothers and we are all the first generation of our family to go to university. My older brother studied Pharmacy and graduated from the University of Manchester in 2013, and my younger brother was a BGS pupil (left in 2015) and is now in his first year studying Medicine at the University of Birmingham.
Why did you choose BGS?
"I started BGS in September 2006 after going to a free primary school in the heart of Bradford.
My parents spent a very long time carefully assessing the different secondary school options, but once they found out about the School's bursary scheme there was only one place that I was going to go. I really enjoyed my first few months at BGS and I settled in very well. My first thoughts were immediately on creating some sort of map as I found myself lost many times! But the older students and the staff were very welcoming and I very quickly found myself happy and settled into life at BGS.
How has BGS prepared you for work/study?
"All the way up the School the learning facilities and teaching were excellent, however I felt that being in the Sixth Form had the biggest impact on me.
At Sixth Form you are encouraged to become independent and make the transition from pupil to student, whilst still being fully supported by all the staff. You are given free periods and with them the opportunity to be proactive and do further reading; a factor which I think has helped me manage my busy timetable up to this point.
At BGS…
"Outside the classroom I took part in a number of extra-curricular activities.
They range from the Duke of Edinburgh's Award scheme to a few cameo appearances in some of the drama productions, however I spent the majority of my time playing cricket for the School.
What have you done since you left?
"I left BGS in 2013 and from there I went the University of Liverpool to study Dentistry.
I am currently in my third year, where there's a very challenging mix of treating a wide variety of patients under supervision while studying hard for the exams at the same time. I have represented the University playing for both the football and the cricket teams.
What is your biggest achievement to date?
"I would say that my biggest achievement was obtaining a place on the BGS Cricket tour to Grenada and the Grenadines in 2011.
It was a huge opportunity to represent the school on an international level and I look back on it as the trip of a lifetime. The people over there really love their cricket and it was a great honour to share that passion with them for two weeks.
"I would say that my biggest achievement was obtaining a place on the BGS Cricket tour to Grenada and the Grenadines in 2011."