"I would definitely recommend it to my other friends who don't go to BGS. I think it's the teachers that really make it, they're so supportive. If you don't understand something then you can just go to them."
Meet Peter Ashby
CURRENT PUPIL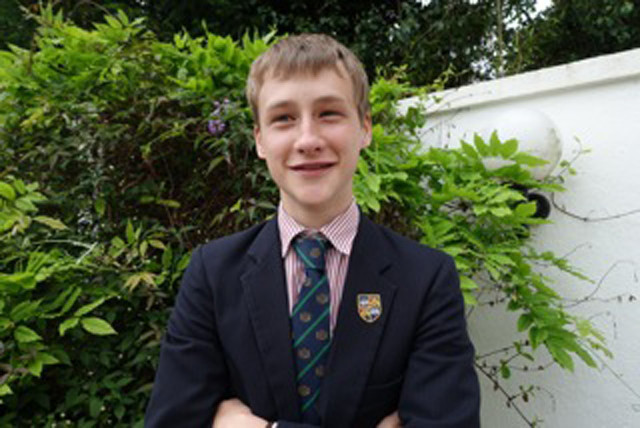 Why did you/your parents choose BGS?
"I didn't try and apply to other schools because I'd visited plenty of times and I knew I wanted to go to BGS.
The main reason I came was because my two older brothers Will and Robert were already here, but my parents thought it was a really good School.
What do you most enjoy about BGS?
"It's good fun. I really enjoy spending time with my friends.
I also play Rugby and I like that a lot. Our facilities are really good. I've been to a lot of different schools, playing Rugby etc. and seen all the different buildings and BGS is definitely one of the best. And the teaching is very good too.
They really prepare you for the future. I've got my GCSEs next year so I've got a tough year ahead, but we are very well supported by the staff which feels great. I've got a long way to go yet but I think that this time next year I should be feeling pretty hopeful about good results.
What would you say to other pupils thinking of joining BGS?
"I think it's the teachers that really make it, they're so supportive.
I would definitely recommend it to my other friends who don't go to BGS. If you miss something, then they're always willing to sit down and go over it with you and that's really good. If you don't understand something then you can just go to them.
"I think it's the teachers that really make it, they're so supportive."