"In BGS Sixth Form I've found you get a much closer relationship with your teachers and you manage to knuckle down and learn the finer details of your subjects."
Meet Nick Keating
CURRENT PUPIL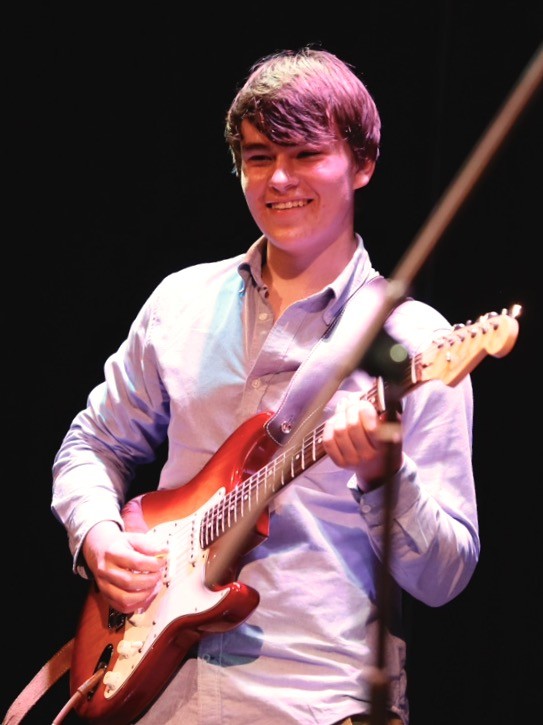 Why did you choose Bradford Grammar School (BGS) Sixth Form?
"It was a natural progression really from coming through the School.
I started in Year 7 and my brother was here already, so in that respect, I suppose it made sense. But that's not the main reason. In BGS Sixth Form I've found you get a much closer relationship with your teachers and you manage to knuckle down and learn the finer details of your subjects. This is fantastic to me. With such small classes you get a lot more opportunity to learn from the experts, as it were. The teachers are really fantastic and encourage you to the best of your ability.
What do you enjoy most about BGS?
"Well the first reason is my friends. I've always liked coming to School because you get to see them every day. I also love to learn, and if there's something I'm interested in, I like to pursue it – BGS inspires this.
When it came to choosing my A Levels I had the opportunity to choose what interested me the most and there's such a wide variety of subjects to choose from, which makes BGS more special I think.
But because I was quite good at everything I thought the sciences are really something that has always interested me – I just like to know how things work.
What co-curricular activities do you take part in and how have they helped you?
"I really enjoy the co-curricular activities. I take part in rowing and I play in all the bands.
The guitar is a passion of mine. It's been great coming up through the Junior Orchestra and then progressing to the Big Band, Soul Band and Concert Band. I do feel like BGS stretches you in all the right ways and helps you to develop personally within these activities.
Where do you hope to see yourself in the future?
"I think in terms of academic learning, BGS is a lot better than most schools.
In the near future I'm probably going to go to University to pursue Natural Sciences as I find these areas best suit me.
What would you say to other pupils thinking of joining Sixth Form at BGS?
"I'd definitely recommend it. My advice would be to just come and have a look and decide for yourself.
I think it caters for such a wide range of people whether you're academic or you have talents in other hidden areas. I would also say that all the connections the School has, particularly with high achievers and former pupils are excellent. To be able to go to careers and option evenings and make the most of all these opportunities certainly sets BGS apart.
"I do feel like BGS stretches you in all the right ways and helps you to develop personally."