"I feel my confidence has grown a lot, I was quite shy before. I've made more friends. I think being at the School has definitely improved my core subjects, more so than I probably could have elsewhere."
Meet Isla Milwain
CURRENT PUPIL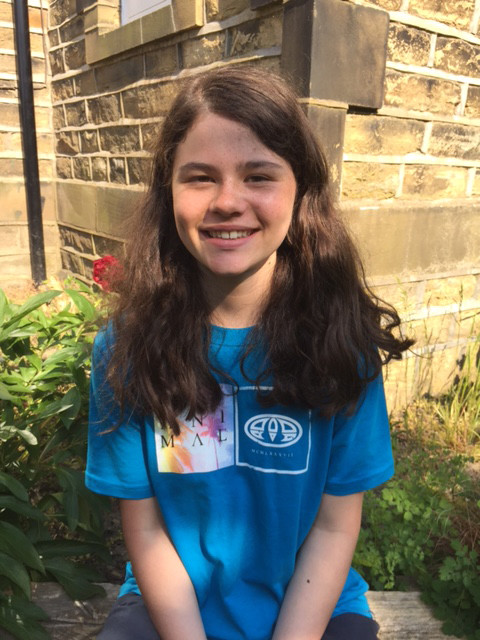 Why did you/your parents choose BGS?
"I particularly like the teachers because they are very supportive and will help you with anything.
I did have a say and it was mainly my choice. I also think the building itself is quite appealing in terms of school choices, it's a very lovely building.
What do you most enjoy about BGS?
"I really enjoy the extra-curricular clubs.
They are very good. I do Tech Team and all sorts of things like that. You wouldn't normally get the opportunity outside school to do those kinds of things.
What would you say to other pupils thinking of joining BGS?
"I would definitely recommend and say yes,do go to the School because the creative side of things and arts stuff is very good.
The academic stuff is also very good. I get to do all the subjects I like including Art, Design and Technology, Music and Geography. The subjects are also very well taught. I'd also say it's got opportunities you might not get in other schools, and a very nice environment to work in.
What has being a BGS pupil helped you to achieve?
"I feel my confidence has grown a lot, I was quite shy before.
I've made more friends, also my Maths and English has improved. I have Mr Crabtree for Maths and Miss Lancelot for English, they're both really good teachers. I think being at the School has definitely improved my core subjects, more so than I probably could have elsewhere.
Where do you hope to see yourself in the future?
"I'd really like to go down the creative route maybe do something like product design.
I'm not too sure yet though. There are lots of options for me really.
"I particularly like the teachers because they are very supportive and will help you with anything."