"I want to be a business man and go into business. At Senior School I am going to study Economics and Maths."
Meet Gaurav Midha
PUPIL NOW IN SENIOR SCHOOL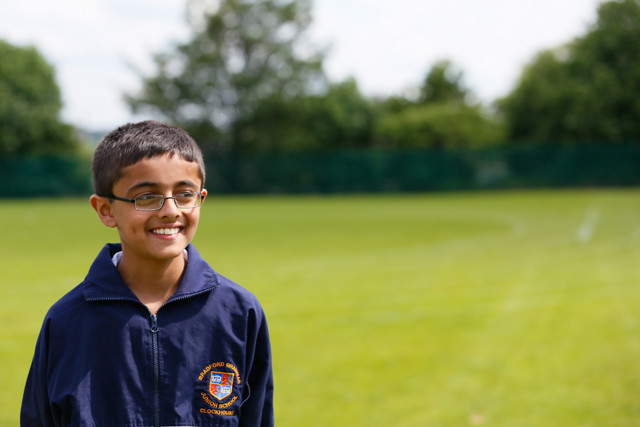 What do you enjoy most about Bradford Grammar School?
"Bradford Grammar School is a good school with good people.
What events in the school calendar do you most look forward to?
"I look forward to the residential trips the most.
There are really good ones for each year group in the Junior School. So every year there is a good trip to look forward to.
What activities do you take part in?
"I take part in Cricket Club and that's on two lunchtimes each week.
I've tried Table Tennis as well.
What are you hoping to do when you leave school?
"I want to be a business man and go into business.
At Senior School I am going to study Economics and Maths.
"Every year there is a good trip to look forward to."