"Although BGS is renowned for its academic excellence, it also instils other key things in life like personal fulfilment and discovery, which is just as important and I'm so pleased my children understand that."
Meet Elizabeth Milwain
CURRENT PARENT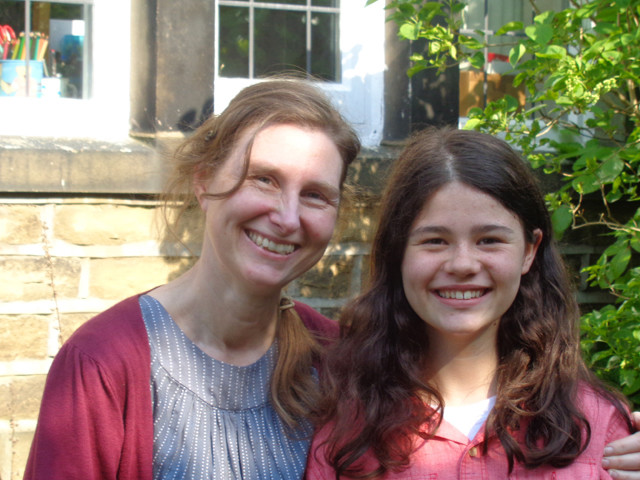 Why did you choose BGS for your child?
"My husband and I had already done research and BGS stood out for us. It just felt right.
We first came to look at BGS in 2011 when my son Edmund, who's now in Year 10 at BGS, was at Saltaire Primary School. He was clearly an academic child and was at the top of his year, and we felt this kind of school was going to be right for him. We weren't sure what the standard was for getting into a school like BGS in Year 7, so we came a year early to take a look around.
We liked the School so much we moved him a year early in Year 6. I was impressed by the School environment and especially the staff's attitude to education. It felt that learning was celebrated with all pupils in the School and there was a kind of enthusiasm with the teaching staff that's rare to come by.
What stands out about BGS?
"The range of subjects that are available at the School and depth with which I felt they would be taught.
I went to a state school and when I entered BGS I thought I'd have loved to come here myself, and I certainly knew I wanted it for my children. I hope and believe this is a good investment that will give them a good education and a lifelong love of learning.
It's interesting because my children, who both attend BGS, are individuals. Isla was doing okay in the state sector, but I felt she might get lost in the system. So we decided to move both of them, Isla end of Year 3 and Edmund at the end of Year 5. BGS has benefitted my children in different ways. Isla has come out of herself and her confidence has developed significantly since being at BGS.
I'm so pleased and proud of both of them, and I believe the benefits of the type of education provided at BGS will help both my children to be successful, confident and enthusiastic in their adult life.
What does Isla most enjoy about BGS?
"She has a really nice group of friends and has settled down quickly.
What benefitted her at the Junior School (Clock House) was the small class sizes. I think she became lost at her previous school where some children were struggling at one end, and then others who were bright would tend to dominate the classes.
The atmosphere at BGS is much calmer with everyone sitting down and getting on with their work. Isla's teachers encourage her and her attitude to learning. They've brought Isla out of herself and given her the confidence to know that she's a good girl and deserves the praise she gets.
It's been a real pleasure just to see her confidence grow. She finds certain subjects like Maths and Modern Foreign Languages quite difficult so she must work hard at them, but with the support of teaching staff, and her friends, she's moving up to the top of her classes which is fabulous.
Parents' Evening was lovely, when we were informed that Isla is getting more and more involved in different subjects and sports, such as Hockey. Isla's love is Design Technology, Art and Music and the facilities here for those subjects are brilliant. She really appreciates that it's not all Maths and Science.
BGS gives Isla a great school/life balance. She has the subjects she loves, but knows it's not all about A's and A*'s. Although BGS is renowned for its academic excellence, it also instils other key things in life like personal fulfilment and discovery, which is just as important and I'm so pleased my children understand that.
What would you say to another parent considering BGS?
"I would definitely recommend BGS to other parents and it has certainly been the right choice for both my children.
I would also say as a parent you must be willing to put time in too at home and encourage your child outside of School. It's important that the values of the School and those of pupils' parents run parallel together. BGS is great for supporting parents with this.
I also think you must be realistic as a parent about what your children can achieve. I wouldn't want to make Isla into Edmund or vice versa, they're very different. But it just goes to show that a school like BGS can nurture the best out of any child. Edmund has had opportunity to excel and challenge himself and we have seen Isla move steadily upwards which has boosted her confidence and enjoyment of learning. BGS has coaxed the potential out of them both.
I also think the relationships between staff and parents work very well. The teaching staff are very accessible and you know exactly how to get in touch with them, which is important. If I had a concern I wouldn't be afraid of raising it, and I've always experienced good two-way communication.
"Although BGS is renowned for its academic excellence, it also instils other key things in life like personal fulfilment and discovery, which is just as important and I'm so pleased my children understand that."