"BGS gave me the confidence in my intellectual ability, and the direction in which to channel it."
Meet Anthony Smith
FORMER PUPIL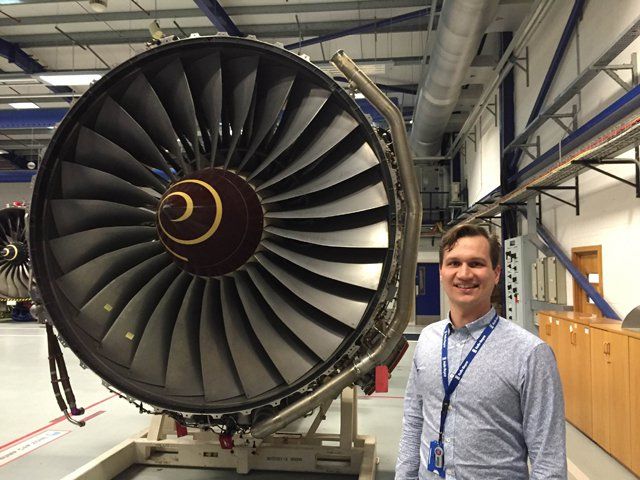 What is your fondest memory of BGS?
"Very difficult to say… Far too many excellent memories to pick a favourite.
Senior ski trips were a particular highlight for me. BGS is where I learnt to ski, which has really become a bit of a passion for me, so I have a lot to thank BGS for in that respect. Another would be the time I spent with the Rugby team. Galley, Wildey and the rest of the PE squad were incredible with the students, and provided the most amazing atmosphere to learn the sport in, and the guys I played with were all time.
Everything from playing rugby in the court yard, to lounging around in the Sixth Form Centre, geeking out with the Physics Olympiad, to playing tennis and hockey, all the way through to donning morph suits on the last day of school and charging around BGS was an incredible place to go to school, which makes choosing one single memory so difficult.
What have you done since you left?
"I took a year out before heading to university which was fantastic. I did a ski season in France, working as a chalet host/chef which was cracking.
Post-ski season I went to work for PGL in Torquay, spending any time I had away—hrowing kids out of windows on zip-lines, or coaxing them to jump out at trapeze bars and surfing in Devon and Cornwall.
I then started my Masters in Materials Engineering, having a thoroughly enjoyable time at Loughborough University whilst holding down my degree. I managed to graduate top in my class with a 1st class Master's degree, winning five university awards, and receiving nominations for an enterprise award and a national award with my professional institution (IOM3) for the UK's best Materials Graduate. Whilst at Loughborough I also secured a research bursary and was employed by the university to conduct some research into a material with nuclear energy and automotive applications.
Whilst at University I made the difficult decision between industry and academia – finally choosing to go into industry rather than embarking on a PhD. I startedmy graduate programme at Rolls-Royce, working primarily in the Civil Large Engines group, which really is a dream come true. I'm loving the work, having started on a particularly challenging area of the engine (the enormous bearings the different engine systems spin on). I'm thoroughly looking forward to my next attachment in the turbines department, continuing to work on new materials and concepts, as yet never used in gas turbine engines before.
What is your biggest achievement to date?
"In a professional sense it would be my degree result. Graduating top of my class with the seven awards.
On a personal level, winning a University ski competition, and being part of a group which has just released a feature length Ski movie has been awesome."
How has BGS prepared you for work/study?
"It gave me the free rein to really challenge myself, and be challenged by my teachers.
It gave me the confidence in my intellectual ability, and direction in which to channel it. Without the input from my teachers, and the opportunities provided by the staff, I don't think I would have thought to take the career path I have—something I'm finding so much enjoyment in currently.
It gave me a great deal of confidence to build my social life, and provided me with so much opportunity for fun—something I've definitely tried to carry through into life post BGS.
Why did you choose BGS?
"Walking into the Price Hall I thought I had stepped onto the Hogwarts set, and the Sports, Arts and D&T facilities had me itching to move across.
I was having a rough time at the school I was in before coming to BGS at the start of my third year, making some silly decisions, and not taking my education seriously at all. My parents decided to move me out—a decision I was pretty happy with—and we began looking at different schools. One of the schools we visited was BGS and the place totally blew me away. Everyone was so friendly, especially Stephen Davidson (Stevie D), who had a real impact on our choice of making the move across to BGS.
I was actually quite borderline on the induction exam, so undoubtedly BGS took a bit of a risk on inviting me in. I never found out who made that decision on my behalf, so, whoever it was, thank you! You really changed my life.
"BGS was an incredible place to go to school, which makes choosing one single memory so difficult."