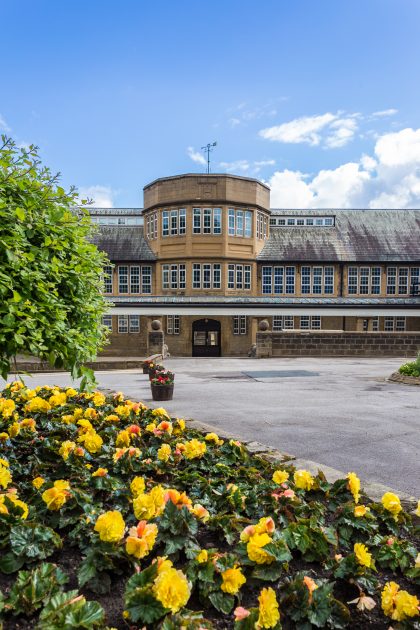 An Old Bradfordian who was killed in World War One has been remembered at Bradford Grammar School on the 100th anniversary of his death.
A service remembering
Private Frederick Greenwood,

who served with the 10th Battalion Canadian Infantry, was held at the school's Price Hall as part of a remembrance ceremony project which started at the school in 2014 and will be taking place until 2019 to honour all its 215 Old Bradfordians who died.

The Lord Mayor of Bradford, Councillor Geoff Reid (pictured left) visited the school to lay a cross with school bursar Ian Findley in memory of Pte Greenwood, who was the son of a Horton grocer and had been at the school until he was 15.

He emigrated to Canada in 1913 to work as salesman before the war broke out, enlisting in 1915 to serve with the Canadian Expeditionary Force in France and Flanders going on to join the fighting force of the 10th Battalion Canadian Infantry.

Canadian war records of his death on August 12, 1916, remain unavailable so how Pte Greenwood was killed is not known.